Program Sharing
The purpose of this page is for runaway programs, transitional living programs, and maternity group home programs to share experiences and stories of their work with and on behalf of youth and families in Wisconsin.
Submissions may be provided to Patricia Balke at pbalke.wahrs@gmail.com
Emily Czarnik-Neimeyer
"Rent" Project Program Sharing
A Movement. A Reality. "RENT."
Through my AmeriCorps position with the Runaway Outreach Program at the Boys and Girls Club of the Fox Valley I work as a co-facilitator with a weekly LGBTQ teen support group at Harmony Cafe in Appleton. Harmony is a community cafe run through Goodwill Industries, with another site in Green Bay. The cafe is truly a part of the community. Other than the fact that there are delicious food and beverage options available at the cafe there are a myriad of healthy program options every day. For instance, different individuals lead groups and programs that focus on such topics as meditation, grief, substance abuse, and LGBTQ teens/adults. In addition, local bands play their music on various nights.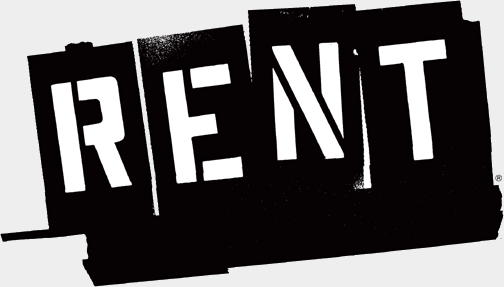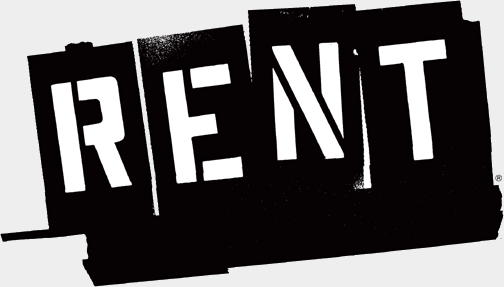 Yesterday I was able to be a part of a one of the LGBTQ-focused programs. A movement. A reality. "RENT." Two cast members from the Broadway production of "RENT", now playing at the Performing Arts Center (PAC) in Appleton, came to Harmony Cafe in Appleton to speak about the topics in the production during a "Conversation Cafe" event. Harmony Cafe and PAC staff organized this event to bring discussion of the production into an intentional program space. Throughout the event I helped with tasks needed for the venue, from signing in people at the door to group discussion facilitation. It was an honor to do so with a team of committed people who made the idea of this discussion a reality. In addition, it was powerful to listen to and then engage with the cast members about everything from identity to AIDS to community, particularly because I saw the show at the PAC a few nights later.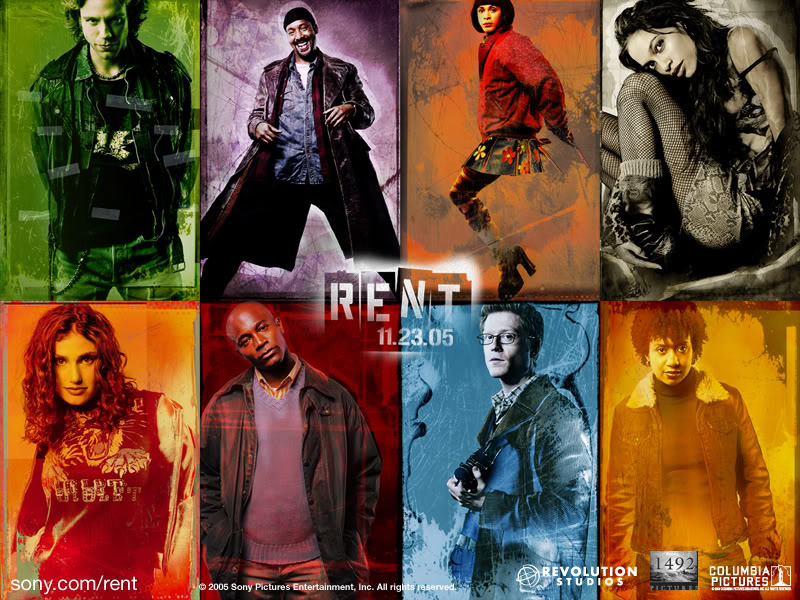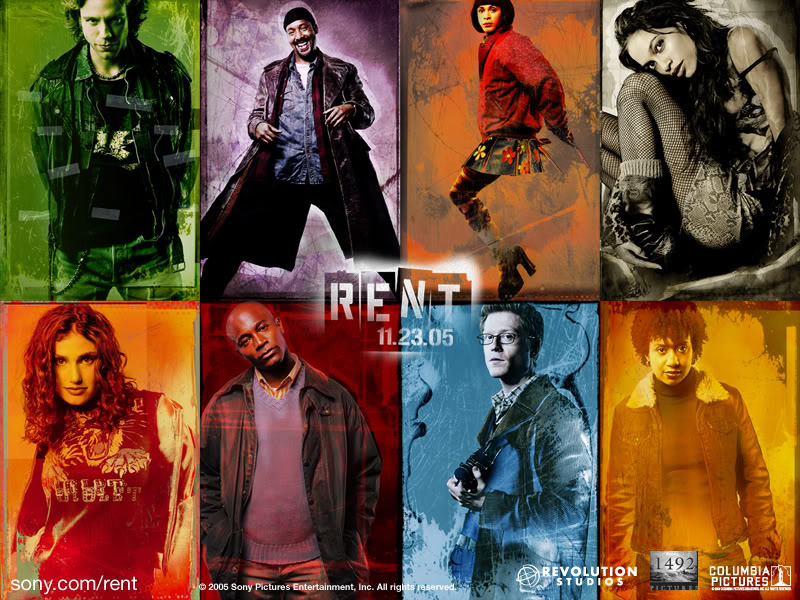 Young and old alike were present at the discussion. My 17-year-old sister and five of her friends came to this event, which reiterated the importance of youth engagement in such discussions about society. With today's youth so often being influenced by the media around them, "RENT" has no doubt reached thousands of youth, but in a positive light. I believe it is important for youth to build a lifestyle of knowledge, acceptance, and discussion on such issues as those in "RENT" at an early age; after all, they will eventually be the leaders of this country. WAHRS employees face the issues in "RENT" on a regular basis and in different ways, which is why the work we do is relevant and important to youth.
Michelle Simons
Project Reachout
Night Without A Home Homelessness Awareness Event
As members of the Anti-Poverty Coalition for Douglas County, we also helped coordinate the "Night Without a Home" homeless event in November. We collected clothing, supplies, and monetary donations that were shared between the local homeless/crisis shelters and several other agencies that serve the homeless population in Superior (such as the Salvation Army, Northwestern WI Community Services Agency, etc). In order to organize the event, we met with the coalition once a month for 1-2 hours to work out the planning details. I also ran a clothing drive (mentioned above) at a local preschool in the weeks leading up to the event. When the drive was over, we had collected almost $2,000 worth of winter clothing items for the fundraiser.
On the weekend of the "Night Without a Home," Superior was hit with record strength wind and freezing rain. Many of the volunteers who were signed up to take shifts collecting donations canceled because of the weather and 3 of the 4 signs we had ordered were destroyed immediately. But despite the complications we faced, everyone pulled together to make it a success. Volunteers took double shifts, which meant standing in the rain and wind for 4 hours collecting money and helping load/unload the donation trailers. This went on from noon on Saturday all through the night until the fundraiser ended at noon on Sunday.
Although no one was very pleased about being cold and wet during the sleepout, no one complained. It was hard to feel sorry for yourself when you knew that we only had to survive the elements for one night but these are circumstances that the homeless live with every day. The most amazing thing about it was when the local homeless came out to our fundraiser during the night. It was close to midnight and we were all huddled around the fire when one man said he was going to leave to go get something for us. He returned a couple of hours later with a blanket to share and cardboard boxes to sit on and to protect us from the wind. Another man who came even later on in the night borrowed one of the volunteers' phones to call 3 of his friends who were also homeless and staying at friends' houses. He told them about what we were doing and told them to come down and bring anything they had that they could donate. It was incredible to see people who had nothing but were compelled to share anything they had to help others just like themselves.
Overall, the event was a huge success. Several homeless individuals who stopped in for a hot meal and a seat by the fire also ended up getting connected to community services. The event brought in between $3,000-4,000 in cash donations and 2 truckloads of clothing, supplies, and food. People were showing up all through the night because they said they had seen us on the news standing outside in the rain collecting donations. Some came with checks, some with bags of clothes or canned food, one man even brought a tray of coffees for the volunteers on his way to work early Sunday morning. Although we probably would've collected more donations if the weather had been better, I think it raised more awareness because people saw the dedication and passion that the volunteers had for the cause.
Pam Reinhardt
LSS RAYS Eau Claire
I didn't realize...
The gas station attendant
The convenience store clerk
The city bus driver
The laundry mat attendant
The librarian
The man standing next to her
The fast food employee
The bait shop worker
The mother of a runaway youth
The grocery store clerk
The hotel front desk worker
The dental office secretary
The dentist
The roller skate rink attendant
The movie theater employee
The thrift store clerk
The school secretary
The school bus driver
The school lunch employee
The school guidance counselor
The school teacher
The student at lunch
The student at my presentation
The volunteer at the community table
The "other community resource people"
The food/clothes pantry director
The village, town or city office employee
The police officer
The coalition for youth member
The pastors' wife
The JDC worker
The friend
The friend of a friend
The hospital ER lady

The women standing next to him
My husband
My children
My children's friend
All these people,
Who took a moment,
To listen to me.
Didn't realize...

That there are homeless kids
That there are homeless kids in Wisconsin
That homeless, runaway and throwaway youth are an issue


What are "throwaway youth" anyway?
Didn't realize...
That some kids in our schools are homeless...


Where do they sleep?
Where do they eat?
Where do they hang out?
Where do they do their homework?
What do they look like?
How do they survive?
Didn't realize...
That they could help
Didn't realize...
That there are resources available


A phone number to call


A person to talk to
A person who cares
A person who listens
A person who wants to help
I
didn't realize...
All of all of these people,
Who took a moment,
Would...
Listen to me
Take a phone number
Post that number
Keep that number handy


And offer it
To someone
Who
May need a listening ear
My name is Pam Reinhardt and I am a first year full-time AmeriCorps member. I am an outreach worker for the Eau Claire and Wausau WAHRS: LSS-RAYS programs (Wisconsin Association for Homeless and Runaway Services: Lutheran Social Services Runaway and Youth Services.) My reflection piece is a shout out to the people who have crossed my path on my journey to promote awareness of the runaway and homeless youth in our communities and available resources. Many people have listened to me for a moment, asked questions, became aware of an issue few people even want to think about and are now helping to promote homeless awareness as well as giving out resources to help youth and families in crisis. This opportunity has opened not only my eyes, but my ears as well, as I have learned how to listen. Sometimes just listen. In the future I plan on furthering my education and continuing to work with youth.